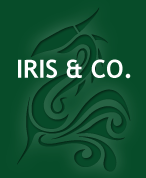 New Year Holiday 2020

Our office will close from DEC. 27th (Fri.) to JAN. 6th (Mon), .
We will start from JAN. 7th. (Tue), 2020.

Public Holiday(Feb)
National Foundation Day 11th (Mon.)
Public Holiday(Mar)
Spring Day 21th (Thu.)
Golden Week Holidays(April)
Our office will close from APR. 27th (Sat.) to MAY 6th(Mon)
Public Holiday(JULY)
Sea day 15th(Mon) .
Summer Holidays(AUG)
Our office will close from AUG. 10th (Sat.) to AUG 18th(Sun.) .
Public Holiday(SEP)
Respect for the Aged Day and Seniors' Day 16th(Mon) , Autumnal Equinox Day  23th(Mon) .
Public Holiday(OCT)
Health-Sports Day 14th(Mon) , .
Public Holiday(NOV)
Culture Day 4th(Mon) , . Labor Thanksgiving Day 23rd (Sat)
Public Holiday(DEC)
Emperor's Birthday 24th(Mon) , .
12 years Aviversary

Our Office will be 12 years aniversary at APR.27th, 2019 since 2007.
Welcome to Iris and company
We specialize the buying and export of used cars from the Japanese wholesale auto auctions. We have access to over 120 auctions and 70,000 a week.
IRIS & CO. is a Tokyo based company. Our company locates in GINZA which is most central executive business and shopping area in Tokyo.
Purchase cars
Please click the following statement to know us.